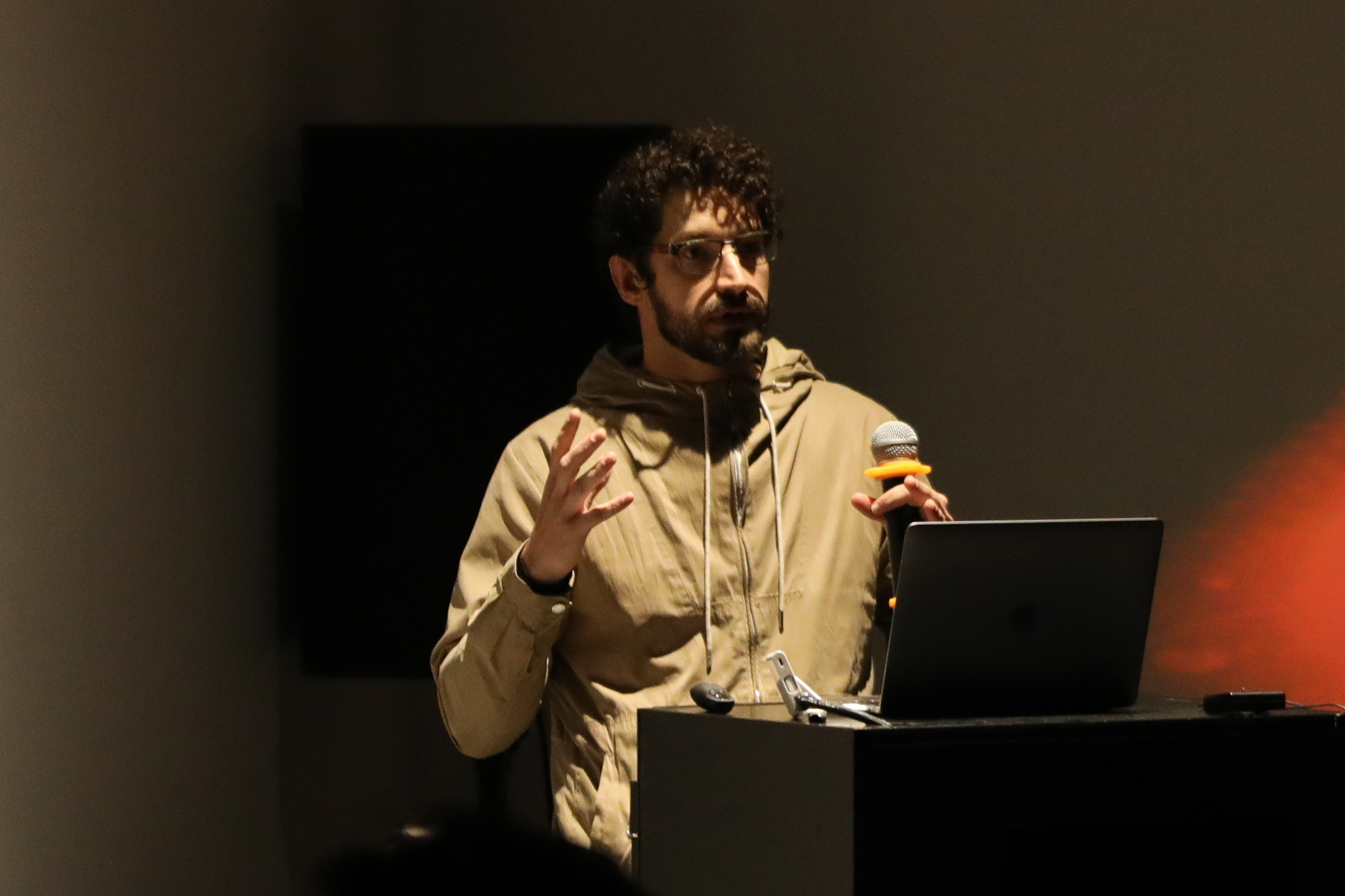 Devon Ward is an emerging artist based in Perth, Australia. He creates digital and living systems to explore notions of time, place, and identity. His works often rely on speculative allegories that examine current social conditions affected by emerging technologies. These works often focus on the changing relation­ships between humans, non-humans and the environment at time when the dramatic effects of climate change are readily visible.
In 2010 he earned a Bachelor of Fine Art from the University of Florida. Ward moved to Perth, Australia to study with SymbioticA, The Centre for Excellence in Biological Art at The University of Western Australia (UWA) where he earned an interdisciplinary masters degree, the Masters of Biological Art, in 2014. Since 2015, Ward has taught as a sessional instructor in the School of Design at UWA. In 2019 he was honoured with UWA's Award for Excellence in Teaching, for his work teaching biological design, web-based archives, physical computing, and speculative design. From 2015-18, he taught at Curtin University in the School of Media, Creative Arts and Social Inquiry.
His recent works include Gnawing Fields (2019, The Lobby, AU), The Tempering (2019, Cool Change Contemporary, AU), Compostcubator 4 (2019, Chronus Art Center, Shanghai, CN | created with Oron Catts and Ionat Zurr), Vapour Meat (2019, 798 Art District, Hyundai Motor Studio, Beijing, CN + 2018, Science Gallery, Dublin, IE | created with Oron Catts), _Foundations_ 2100_ (2017, TransArt, Perth, AU | created with Kynan Tan), Co•—st•—l  W•—ve Tr•—nsl•—tor (2017, This Is Not Art Festival, Newcastle, AU | created with Kynan Tan), Futile Labor (2015, John Curtin Gallery, AU | created with Ionat Zurr, Chris Salter and Oron Catts). He has exhibited nationally and internationally, includ­ing Australia, China, Japan, UK, US and Ireland.