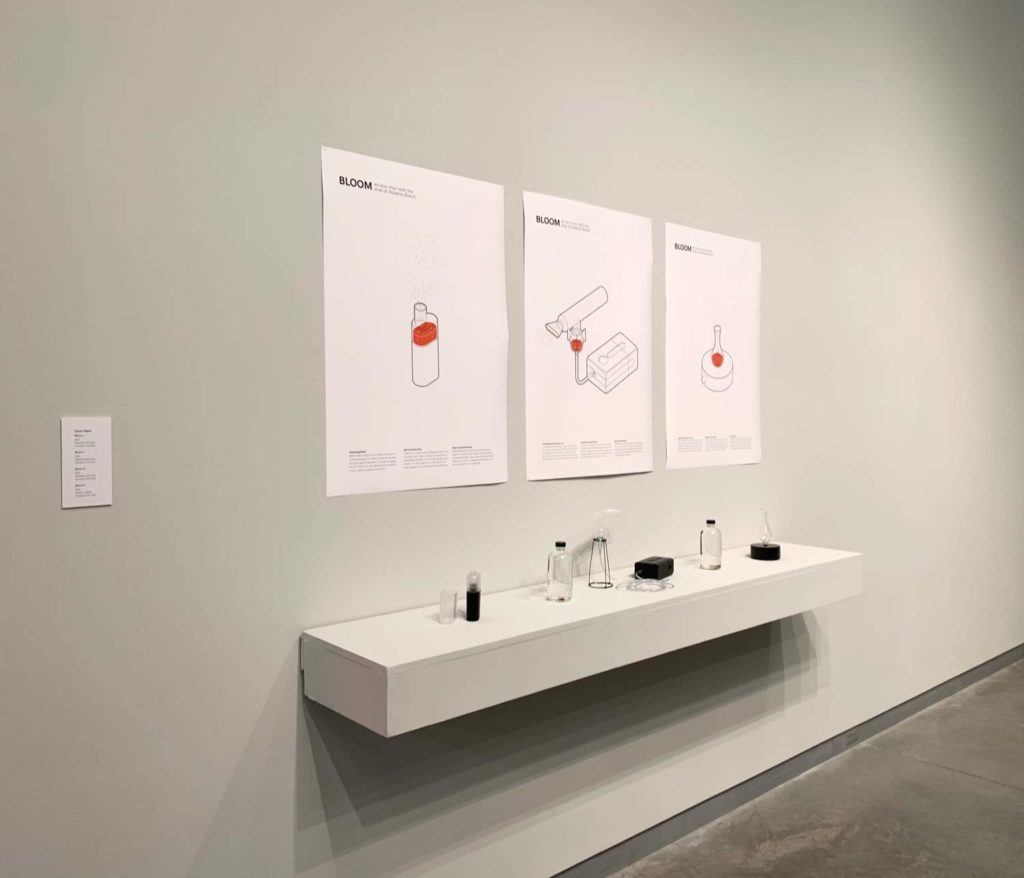 Bloom ()
( Karenia Brevis, handheld nebulizer, portable nebulizer, diffuser, salt water, steel wire, archival inkjet prints)
150mm x 150mm x 150mm; 300mm x 300mm x 150mm; 300mm x 300mm x 150mm; 600mm x 900mm; 600mm x 900mm; 600mm x 900mm
The scale and breadth of environmental issues that lie ahead are unprecedented and we don't currently have the cultural rituals to process our anxieties about events that are abstract, distant and distributed. Bloom is a critical design project that uses design as a thought experiment to help us think and feel our way through uncertain times.
Bloom proposes a new ritual to cope with ecological anxieties: the eco-mori. By reinterpreting the concept of memento mori — an object or action that reminds us of death in order to celebrate life — Bloom offers a daily ritual that encourages us to act now in order to prevent future ecology death.
In 2018, Florida was overwhelmed by anthropogenic red tide: a toxic algal bloom that affected local ecologies and caused respiratory reactions in individuals near shorelines. Bloom presents an absurd scenario that sees red tide as a solution to our eco-anxieties.
As an eco-mori, Bloom proposes that we inhale micro-doses of red tide, daily, through portable nebulizers. This action would transform the abstract, distant aspects of climate change into real, bodily sensations. Perhaps, through ritually-induced coughing fits, we may finally spur into action.